DECORATIVE PANELS / MUSHRABIUA
Aluminum composite panels and sheets are also inspiring in the interior sector as contemporary alternatives to create modern and attractive interior designs. Whether as kitchen interior design or for doors, ceilings or wall claddings in hotels, restaurants, conference rooms or individual houses, with vibrant colors and shapes Ousus Steel Factory offer impressive decorative solutions.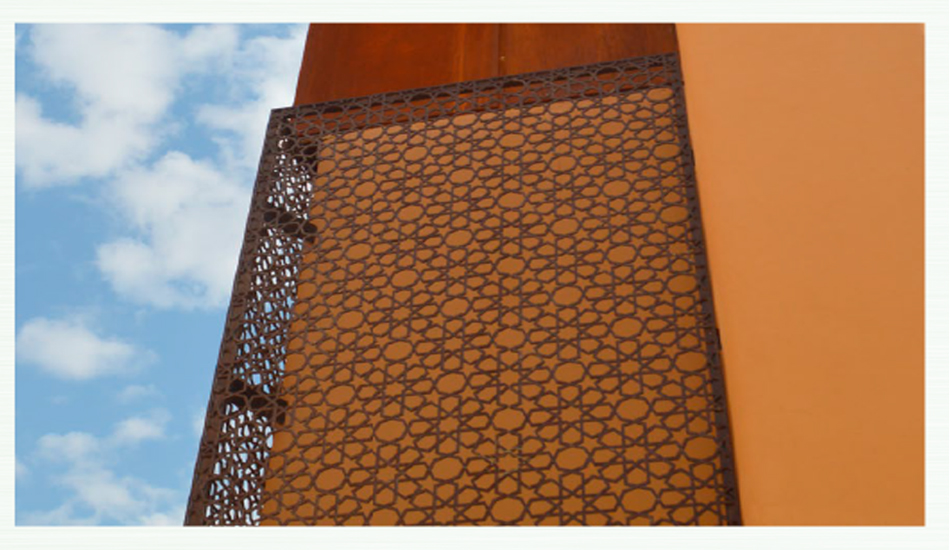 SANDTRAP LOUVERS
Sand trap louvers are used for air intake as pre-filter for the protection of air conditioning plants. It has a high degree of separation of sand and large dust particles even in cases of high dust concentrations. The vertically arranged blades section and holes are for sand drainages to ensure that the sand trap louvers are self-cleaning and maintenance free. It is designed to separate large particles of sand and dust from the air stream at low air velocity, thus avoiding excessive dust loading of conventional filters; it is not intended as a substitute for conventional air filters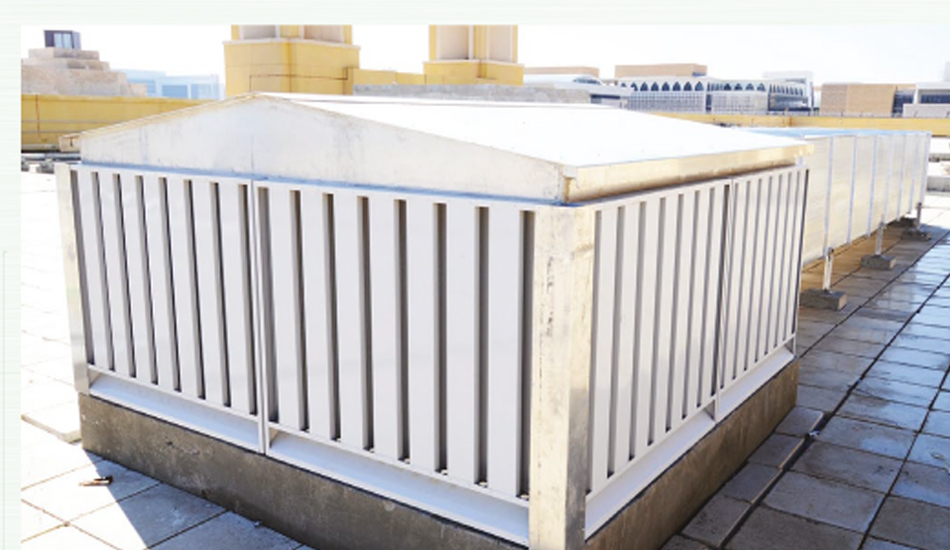 SHIP LADDER
Ousus Steel Factory offers a special non standard height aluminum wall ladders custom fabricated to exact field measurements, these ladders have been thoroughly tested for strength, and are able to withstand a 1500 lbs. loading without failure. Individual treads are attached to side rails using 4 rivets rated at 1100 lbs. shear strength each, and have been tested to 3,000 lbs. without deformation. Additionally, all edges on the side rails and treads have been rounded to provide a more comfortable, powerful grip for the hands. Safety cages are required on most ladders in excess of 6 meter in length to a maximum unbroken length of 9 meters (plus rail extensions). Cages are also recommended for shorter ladders at high or hazardous locations. Ousus Steel Factory offers this item as well as landing platforms as required by regulatory bodies.