CLADDINGS
Stainless Steel wall cladding is one of the most common used in today's building. Wall cladding may be used both on the interior and exterior of buildings, creating a striking architectural effect. There are so many reasons why Stainless Steel is the top choice for architects. Unlike most other types of feature material, stainless is available in an array of finishes to suit all conditions. Stainless comes in patterned, dimpled, textured, embossed and also colored steel finishes. Some of these aspects enhance durability and prevent wear and tear in high traffic areas. Ousus Steel Factory and its highly qualified workforce is working closely with clients from design to execution of its projec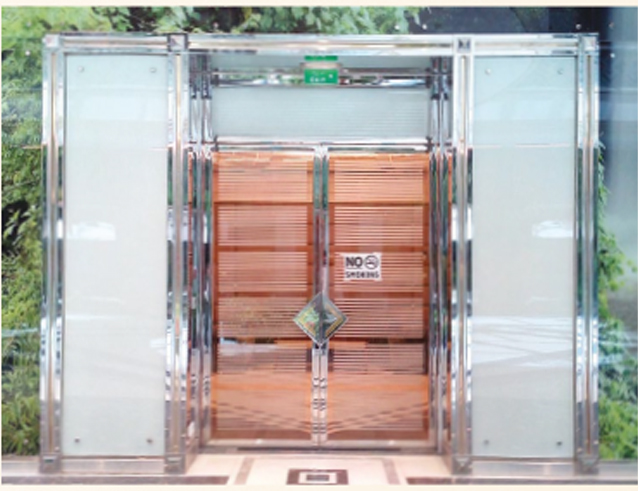 GRATINGS
Bar Grating can meet almost any load bearing or weight requirement and is the most durable grating for rugged applications. Bar grating is a top choice for strength, safety, and long-term cost. Bar Grating consists of a series of bearing bars welded (or otherwise joined) at various intervals to perpendicular cross bars to form a load-bearing panel. Panels are manufactured by welding, locked by swaging, or press-locked processes. A typical panel configuration has bearing bars that are spaced 30 mm (center to center) with perpendicular cross bars spaced 100 mm apart (center to center). Other spacing's are available to meet your loading and open area requirements. Bar Grating is available in a wide selection of panel sizes; bar sizes and spacings; bar shapes; and material types. The most popular style is Welded Bar Grating.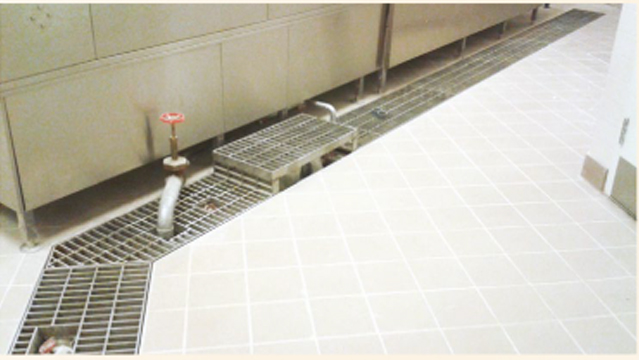 GREEN WALL
Greening applications demonstrate the intelligent use of Ousus Steel Factory with its materials to provide an essential trellis structure for vertical gardens in the tightest building envelope. Ousus Steel Factory green wall systems offer shading as well as a sculptural solution for spaces with increased urban density and a reduced urban heat island effect. A living vertical garden contributes toward sustainable design and creates a unique aesthetic through the use of vegetation and flowers. Ousus Steel Factory has the knowledge and ability to match these needs through analysis with relevant design, custom fabrication and effective installation methods that ensures lasting solutions for green wall facades.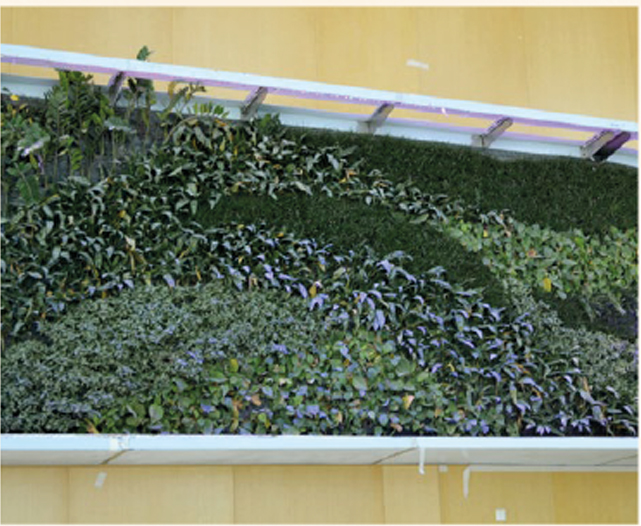 RUNG
Ousus Steel Factory Fabricates and Install stainless railing systems for residential, commercial and handicap accessible applications. Our railing systems include cable railing, handicap railing, stainless handrails and glass railing. Our stainless railing systems are easy to install, low maintenance and can be used for both indoor and outdoor railing applications.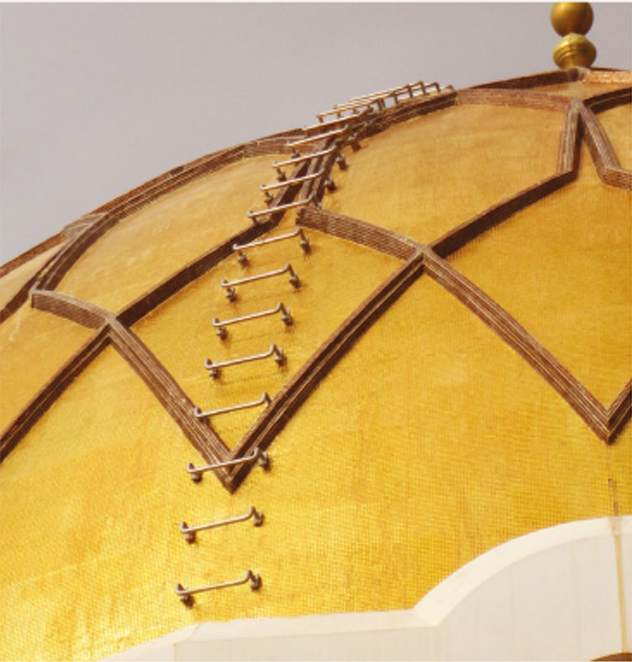 RAILINGS
When strength, safety and weight are considerations in addition to corrosion resistance, self-cleaning and low maintenance benefits Ousus Steel Factory Rungs are the product of choice.
All styles have degrees of slip resistance to provide dependable footing indoors and out. If weather conditions involve rain, dust and mud, you might want to consider a more aggressive surface and a higher percentage of open area, so that the debris falls through. The ladder rungs from Ousus Steel Factory are designed with ultimate safety in mind. Various standard types guarantee sure footing and grip even under extreme working conditions.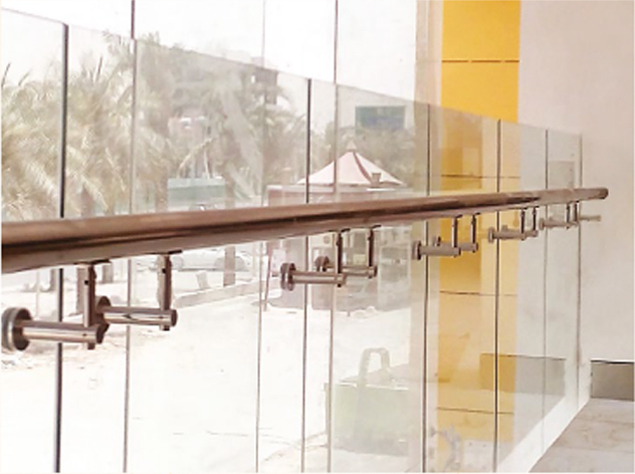 WATER TANK LADDER
Our Stainless Steel Ladders are designed for use where ever safe and solid vertical climbing is needed. They are the perfect solution for any vertical access need, especially for applications involving more complex environmental conditions, such as aggres- sive gases or continuous moisture. These ladders are built to last with a brushed satin finish that looks good year after year! Applications range from roof access on buildings to dock equipment, fire escapes, mezzanine access, radio towers and antenna masts, bridge piers, high storage tanks, as well as providing safe access to machines and other equipment. We rigorously control the quality of workmanship. Only the highest grade stainless steel is used for the ladder, accessories and fastenings.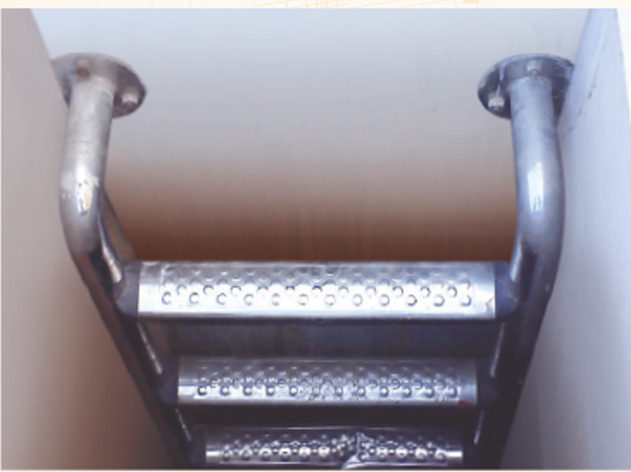 TECHNICAL ROOMS / LOUVERS
For durability, corrosion resistance, tensile and shear strength, stainless steel louvers are a great choice. Stainless steel louvers are chosen often for their long lasting attractive appearance, perfect for building facades where louvers will be highly visible. Stainless steel also retains its strength at high temperatures, which can be a factor in extreme environments. Stainless steel has hygienic advantages, making it the right choice for louvers that might be used in clean room environments, in laboratories, and in pharmaceutical or food processing situations. Stainless steel louvers do not require painting, anodizing or other surface treatments. Stainless steel louvers are a great choice for harsh and corrosive environments. And while stainless steel is initially more costly than other materials, its low maintenance needs and long life expectancy can make it the most cost-effective over the long run.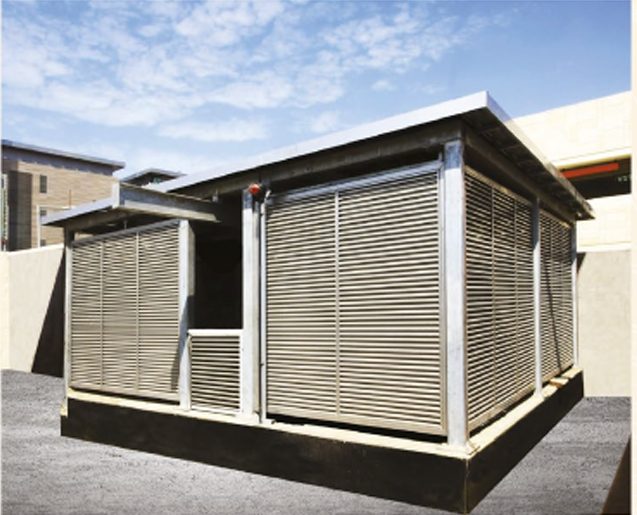 STAINLESS STEEL FLUE PIPE
Ousus recently supply 150 units of FLUE PIPE for a private residential project in Riyadh, The flue pipes for chimney in various height and size, designed and fabricated according to the guidelines stated by BS EN 1856-1:2009
STAINLESS STEEL CHIMNEY OR FIRE PLACE DOOR
Ousus has been commissioned by a private developer to supply Elegant but fully functional Fire Place doors for a private residential project in Riyadh, workmanship for this stainless steel project complies with BS EN 1993 1 10 2005
STAINLESS STEEL WALKWAYS ON ROOF
Design for 8,600 linear meters of walkways and 980 linear meters of edge capping providing solution for the stress load design, weathering solution, thermal expansion joints or movement joints capping, supply of special embossed pattern stainless steel checkered plates for anti slip
REGULATED DRUG CAGE
Drugs and Narcotics are categorized by law differently, these substances are regulated by the FDA (Federal Drug Administration) in pharmacy certain drugs and narcotics must be controlled and protected, the Ousus Steel Factory has the experience and expertise to understand and interpret the code to fabricate the regulated cage stated in the code of federal regulation 21 CFR Ch. II (4–1–11 Edition)