RAILINGS
Ousus Steel Factory offers a comprehensive range of balustrades, handrails products in the kingdom.
From conception to completion, the designer is given every assistance by experienced personnel employed by Ousus Steel Factory.
This service includes concept drawings, samples, site surveys and detailed fabrication drawings, prompt quotations, manufacture and installation.
SERVICE STAIR HANDRAILS
Commonly use as emergency or fire exit stairs.
Built and tested to withstand 0.89 kN/m concentrated load and 0.73kN/m uniform load without permanent deflection as stated in
the Code of practice for the design, construction and maintenance of straight stairs and winders.
WALL MOUNTED HANDRAILS
We manufacture a wide range of a wall mounted handrail for various staircases. Here you can see a variety of wall mounted handrail system and brackets. We also offer a solution for small space wall mounting handrail.
Built the stair handrails, staircases with small spaces, Wall mounted handrails are required by law when the flights of the stairs are more than 1000mm wide, but restricted to stairs with 650mm wide. It has a minimum 50mm clearance to the wall for easy access and gripping.
DECORATIVE HANDRAILS
(GOLD PLATED GUARDRAILS)
• Conference and Convention Center
• 500 Linear Meters in total handrails
• 24 karat Gold platting is protected by Acrylic hard top coat to prevent scratches on the surface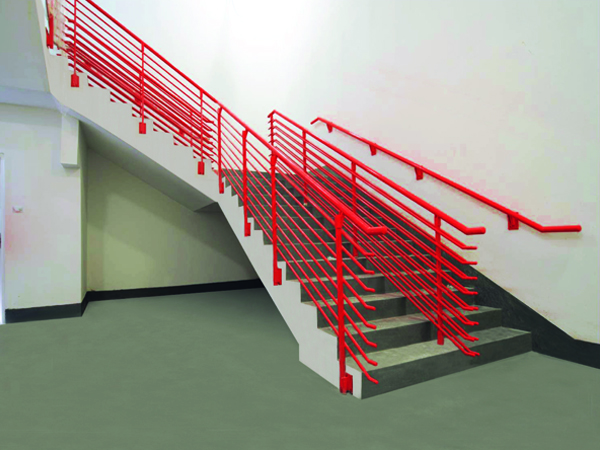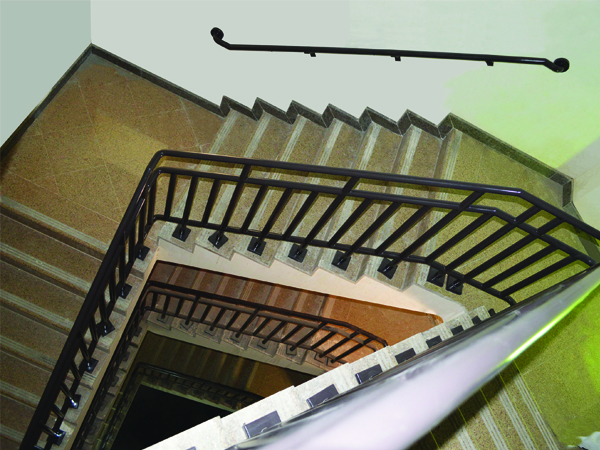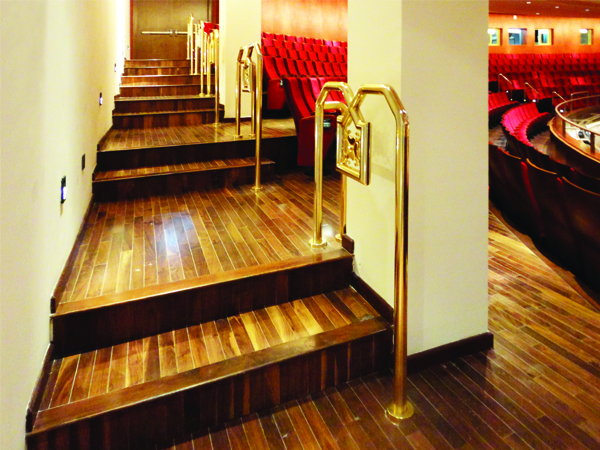 ROOF ANCHOR
Roof Anchors is perhaps the most proven fall protection anchor on the market. It is intended for permanent applications only, and is compatible for installation onto concrete base, anchor post are extended on the roof so that it is accessible both during and after roof construction, and is compatible for use with vertical lifelines, horizontal lifelines, and shock absorbing lanyards.
Anchor post is composed of durable, galvanized steel, a class A2 anchor specifed in EN795: 1997; and in addition a static strength of at least 12kN (providing a safety factor of 2), an excellent choice for nearly any fall protection application.
ROOF GUARDRAIL
Ousus Steel Factory Roof Guardrails are fixed to the base with a high tensile bolt using it as a pivot point when folding it down to provide access for the window cleaning machine of the buildings.
Built and tested to International Standards to withstand 0.89 kN/m concentrated and 0.73 kN/m uniform load without permanent deflections.
DECORATIVE HANDRAILS
(HANDRAILS WITH WOODED TOP RAILS)
Ousus Steel Factory Iron handrails with wood top rails provide a very graceful look with elegant curves, scrolls, & architectural details.
From simple rails to a variety of forged scrolls and castings, We can provide commercial and residential wrought iron that complements your building designs.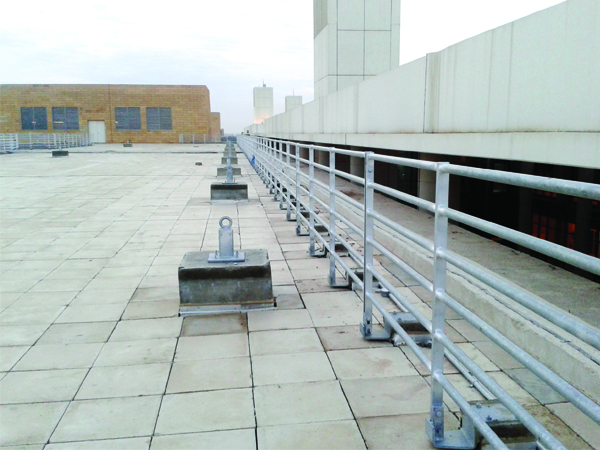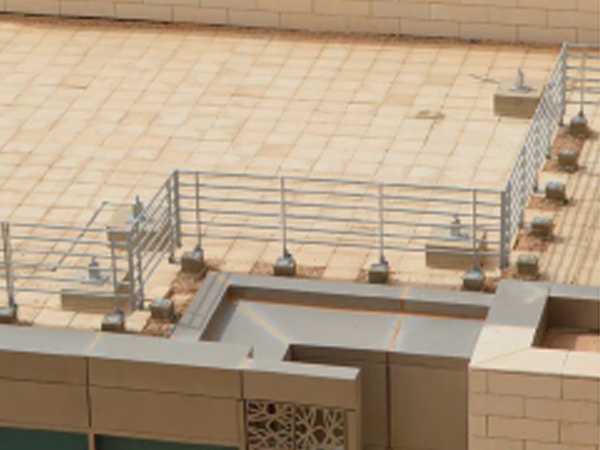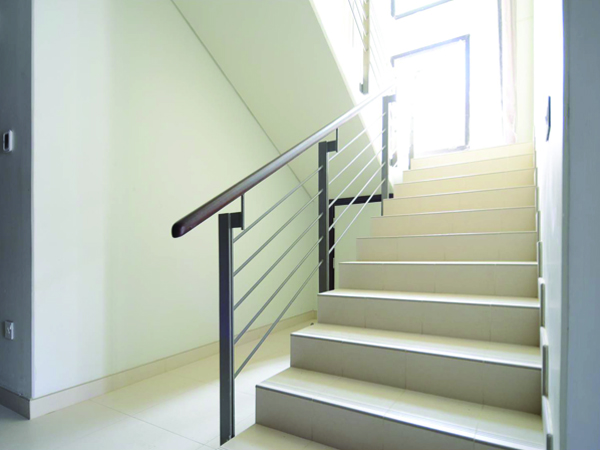 HORSE TRACK / FARM BARRIERS
We have designed and fabricated a wide range of crowd barriers and gates for use in horseracing and equestrian tracks, Our barriers can be used in parade rings, winners' enclosures, horse walkways or any other area where separation is required between horses and the general public. Even our Crowd Barrier systems are designed to absorb impact. The posts are strengthened that allows impact absorption.
All products meet the relevant legislation and guidelines set out by the Governing Body of the sport.
ROAD SIDE BARRIER
Steel fencing is used as roadside safety barriers to channel pedestrians to safe crossing locations.
Engineered to withstand vehicle impacts, Steel Pedestrian Fencing is suitable for both verge and median roadside applications. Steel Pedestrian Fencing is manufactured in accordance with state road authority specifications.